Michigan's Unemployment Rate Up From July To August
Friday, September 15, 2023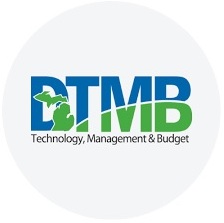 (LANSING) – Michigan's unemployment rate went up slightly from July to August.

The State's Department of Technology, Management & Budget says the data shows the unemployment rate rose from 3.6% to 3.7%. Both total employment and unemployment rose in Michigan over the month, resulting in a labor force gain of 25,000 since July.

The biggest employment gains from July to August were in State government along with leisure and hospitality, which each grew by 3,000. Jobs decreased in the professional and business services sector for the second straight month, with employment reducing by 10,000.

Wayne Rourke, the Labor Market Information Director of the Michigan Center for Data and Analytics, says despite a minor jobless rate increase over the month, Michigan's labor force has continued to see strong growth in 2023. He says the total number of people in the labor force and the labor force participation rate are both at three year highs.

The August unemployment rate of 3.7% is better than one year ago, when it was at 4.3%.