Crash On Toll Road Sends Two To The Hospital
Saturday, December 2, 2023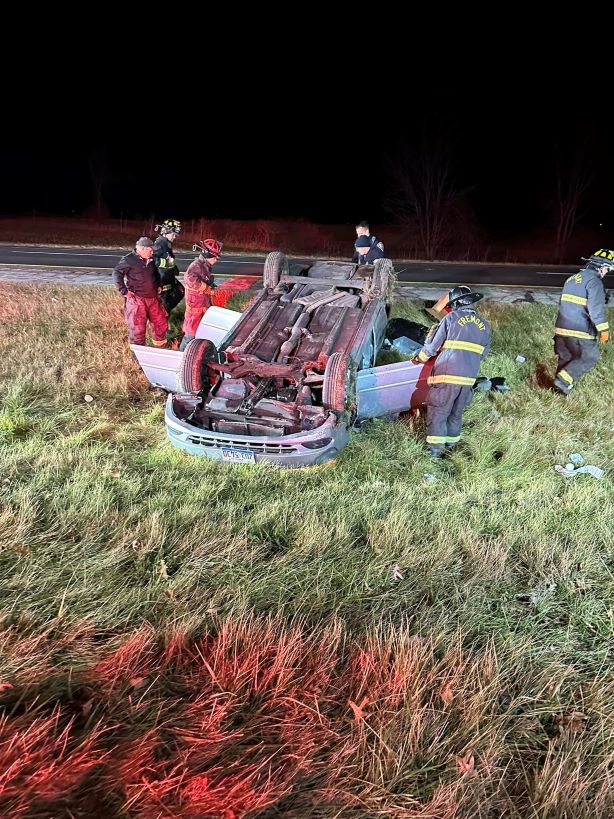 FREMONT - An accident on the Indiana Toll Road sent two people the the hospital.

The Fremont Fire Department reported that at approximately 9:28 p.m. on Friday, December 2 they were dispatched to 149 mile marker on the Indiana Toll Toad on the report of an overturned vehicle in the median.

Dispatch notified the Fremont Fire Department before they were on scene that one person was trapped inside.

The fire department noted both Engine 22 and Command 20 responded and successfully extracted the person trapped in the vehicle.

Both of the individuals injured in the accident were transported by the Steuben County EMS to the hospital.

Assisting on the scene were Fremont Fire Department, the Indiana State Police, the Steuben County EMS and Indiana Toll Road employees.